[Giveaways] Enter to Win Cool Stuff from our September 2014 Loot Crate!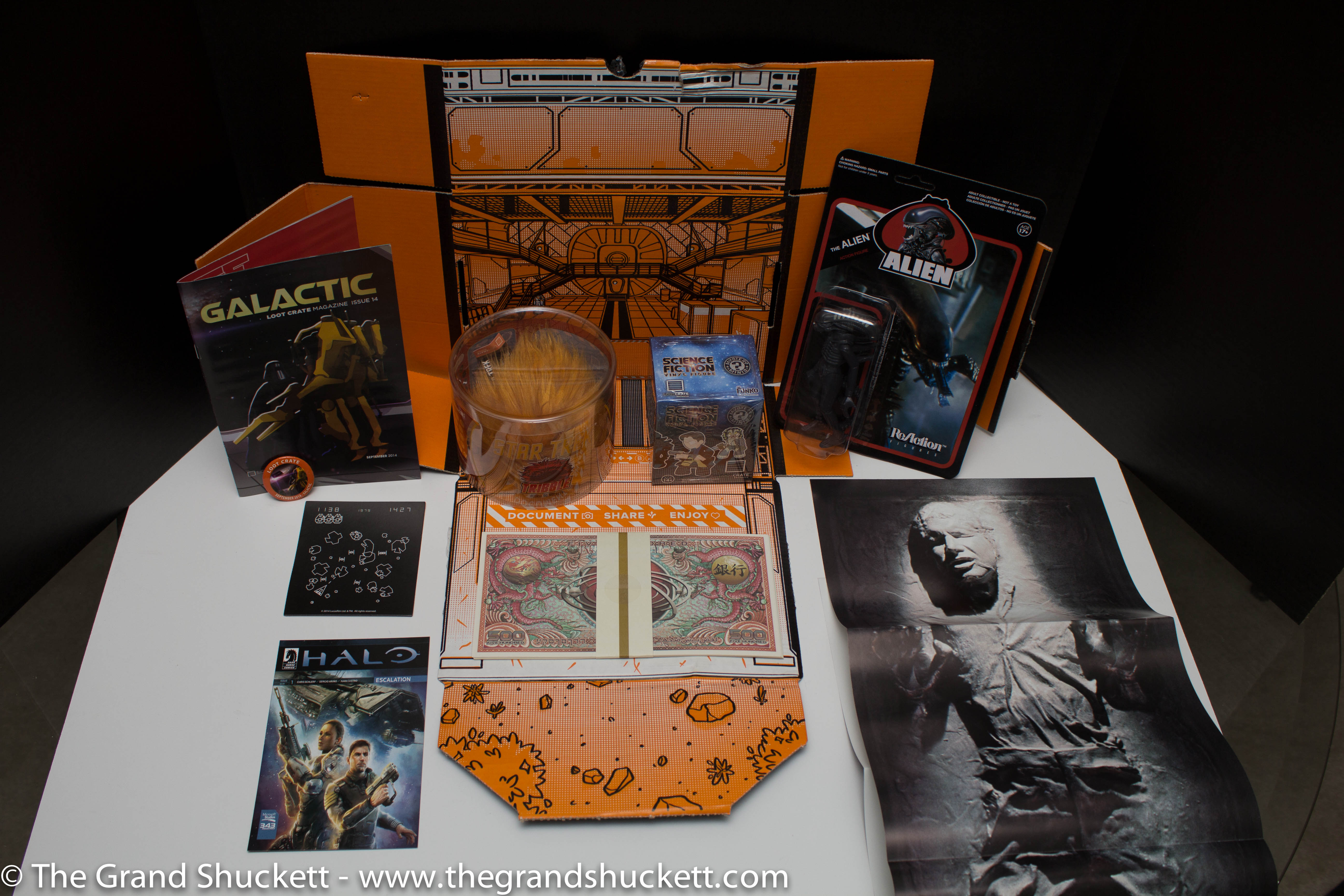 We're happy to announce it's time for yet another Loot Crate Giveaway!  Enter the contest below to win some cool prizes from the September 2014 edition of Loot Crate.
This slideshow requires JavaScript.
The Theme of the September 2014 Loot Crate is Galactic. 
For years, we've dreamed up the fictional worlds. Concepts and fantasies of just what we'd do if we found life in the effortless and infinite galactic and we know you guys dream just as much as we do.  Lets dream of it together! Thank you for your support – Team Loot Crate
Here are the three packages you can win!
Package A
Star Trek Tribble
Star Wars Exclusive Retro Arcade Magnet
Package B
Alien Re-Action Figure
Star Wars Poster
Package C
Firefly Vinyl "Mal" FUNko Action Figure
Firefly Bank Robbery Money
Halo: Escalation digital comic
How to Enter (PLEASE READ CAREFULLY)
Giveaways are only open to fans of The Grand Shuckett on Facebook.
In order to enter YOU MUST COMMENT ON THE ANNOUNCEMENT POST AND INDICATE YOU HAVE DONE SO ON THE RAFFLECOPTER WIDGET!
Also, leave us your email address through the Disqus Comment System that way we'll have a way to notify and contact the winners.
Winners will be chosen randomly, however, the more entries you have the better the odds of winning.
Sponsor: Special thanks to our good friend StompyMcRobo for donating a Loot Crate subscription to us.