[Podcast] The Grand Shuckett Podcast – Episode 157: Who is Watching 'The Last Ship'?!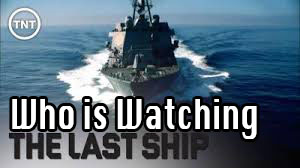 In this episode, Anthony and Leanne are joined by Nena, Sam, Paul, and Kendrick to discuss the latest news in Movies, TV Shows, Video Games, Comics, Anime & Manga, and Books.
We discuss the latest trailers for Collateral Beauty, Underworld: Blood Wars, Mr Church, Gold, and The Promise.
This week's Superior Choice is : If you had to lose a hand or a foot, which one and why?
Top 3 Round Table Picks
Anthony's Top 3 Picks
Atlanta (TV Show)
Silicon Valley (TV Show)
Marco Polo (TV Show)
Leanne's Top 3 Picks
How to Read Literature Like a Professor (Books)
Supergirl (TV Show)
Good Morning Call (J Drama)
Nena's Top 3 Picks
Crazy Ex-Girlfriend (TV Show)
Sweetness and Lightning (anime)
Sam's Top 3 Picks
Tales from the Borderlands (Video Games)
Watch Dogs (Video Game)
Destiny (Video Game)
Paul's Top 3 Picks
Downton Abbey (TV Show)
Ocean's Thirteen (Movie)
Re-Zero (Anime)
Kendrick's Top 3 Picks
The Legend of Heroes: Trails of Cold Steel (video game)
Night Tempo (music)
Tensei shitara slime datta ken (manga)