[Comic Book News] Ultimate Spider-Man Miles Morales Joins the X-Men in 'All New X-Men' #32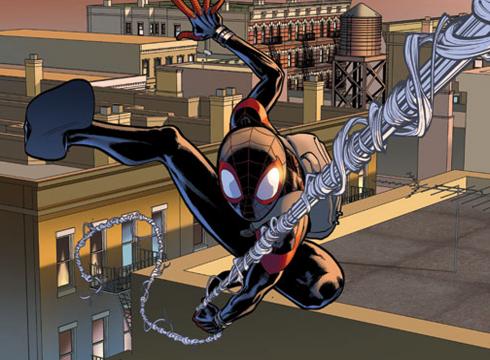 Confirmed by All New X-Men artist Sara Pichelli and series writer Brian Michael Bendis, Miles Morales the Ultimate Spider-Man will join the All New X-Men in issue #32.
This shocking news was confirmed by both Pichelli and Bendis's Facebook and Twitter accounts respectively.
You can check out the cover preview below.
This news raises a bunch of questions for me.  How will the Ultimate universe Miles Morales make his way to the Earth-616 universe? Is this the Earth-616 Miles Morales which was hinted at in the Spider-Men book by Bendis and Pichelli?  I guess we'll have to wait to find out!
Photo: Cover to All new X-Men 32 By Sarah Pichelli this is real! have a nice weekend 🙂 http://t.co/D7HB2I6e9e

— BRIAN MICHAEL BENDIS (@BRIANMBENDIS) May 24, 2014